Creating Notes in EnjoyHQ
Don't have a document for your feedback or research notes? Don't worry! Put thoughts and findings straight into EnjoyHQ, using Notes.
To create a note go to search and click on  the cog icon. Notes can be created within a project - in that case we will automatically add that note to your current project's inbox.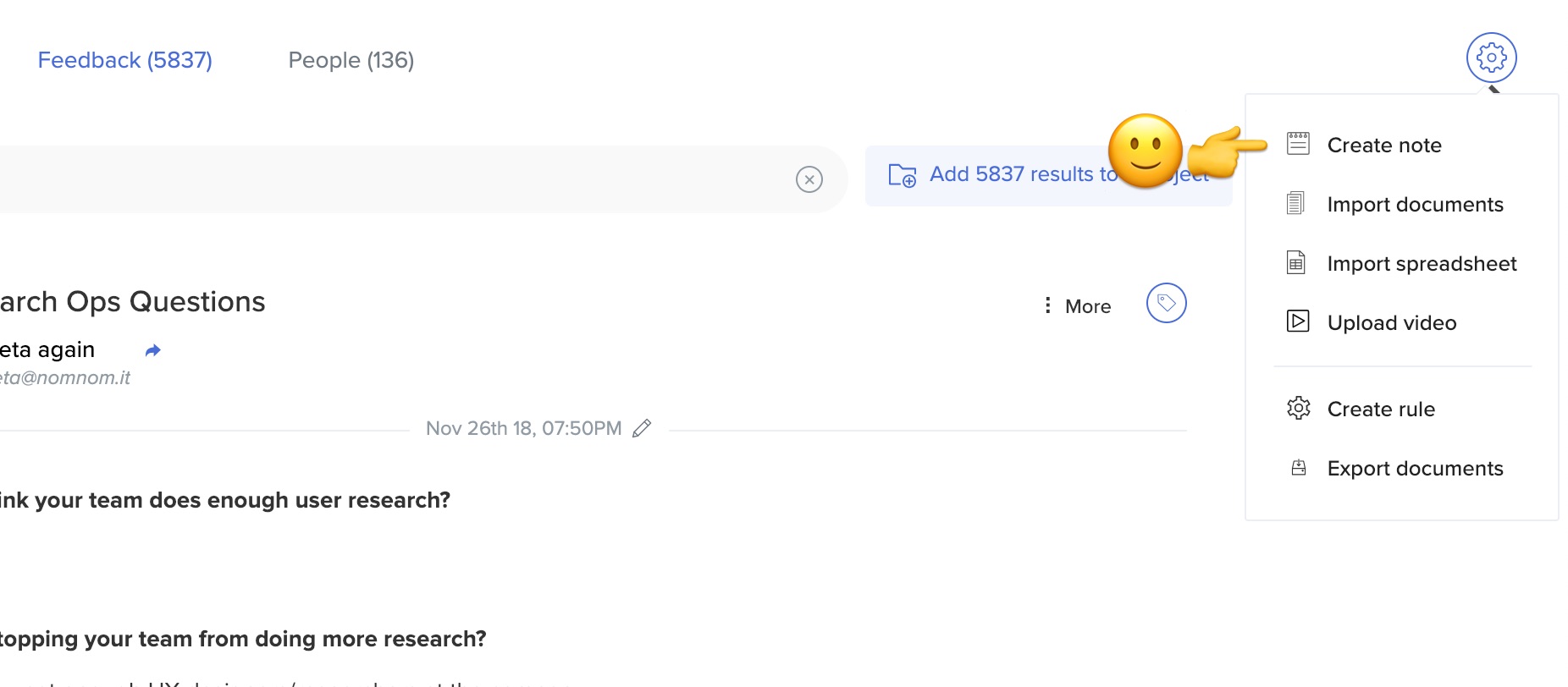 What can you do with Notes?
While creating a Note, you can:
Assign tags and sentiment
Add images, videos and more
Add the note to a research project
Link it with a customer (or assign a new one)
In addition to creating and editing existing notes, feedback imported from forwarded emails, uploaded documents and imported videos can be edited in the same way. To edit a document, select "edit" option from the "more" menu: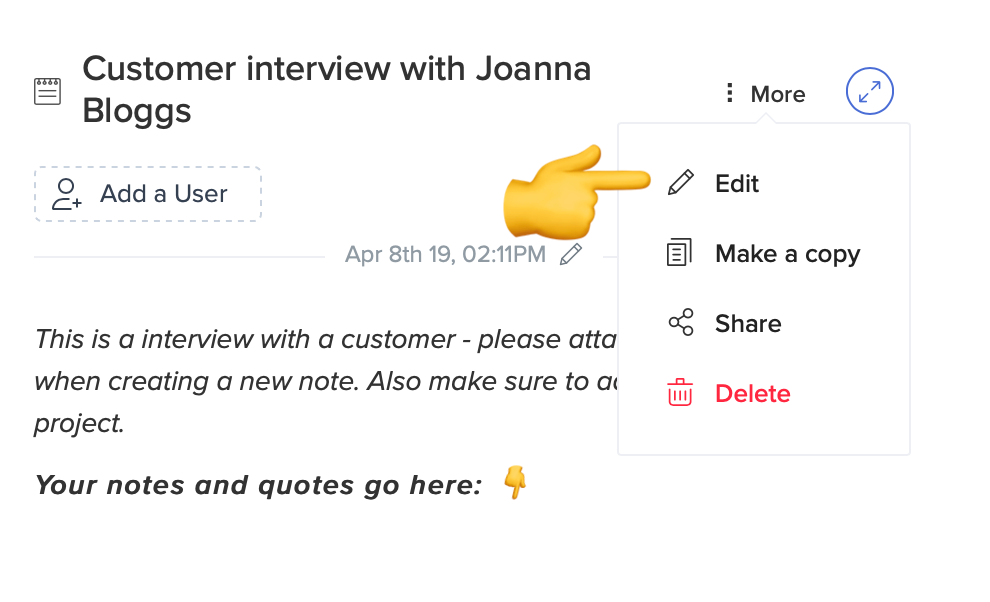 Supported formatting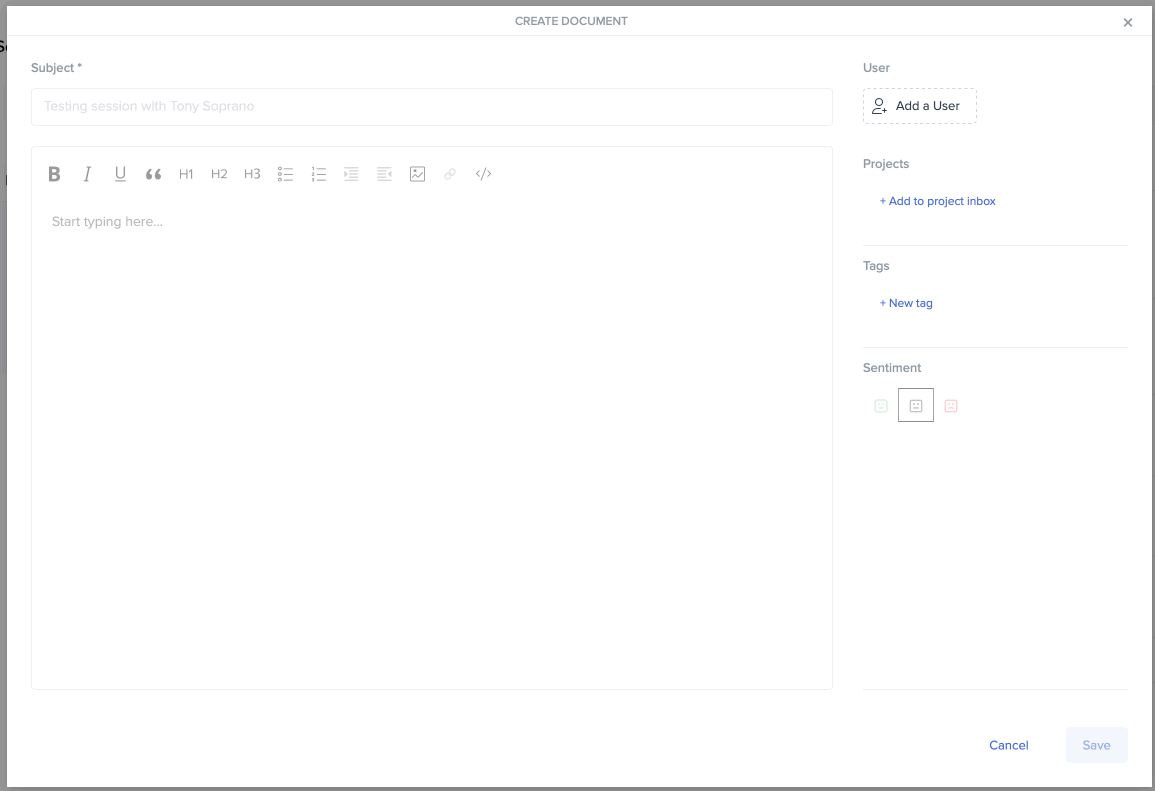 bold, italic and underscore font styles
nested bullet and numbered lists
quotes (also nested)
links
rich embeds (from YouTube, public files in Google Drive, Dropbox, Slideshare and more)
in-line images
You can copy and paste the content from any website or a document, and our editor will preserve as much formatting as possible.
Creating note templates
Notes can be copied, by selecting the "make copy" option from the more menu: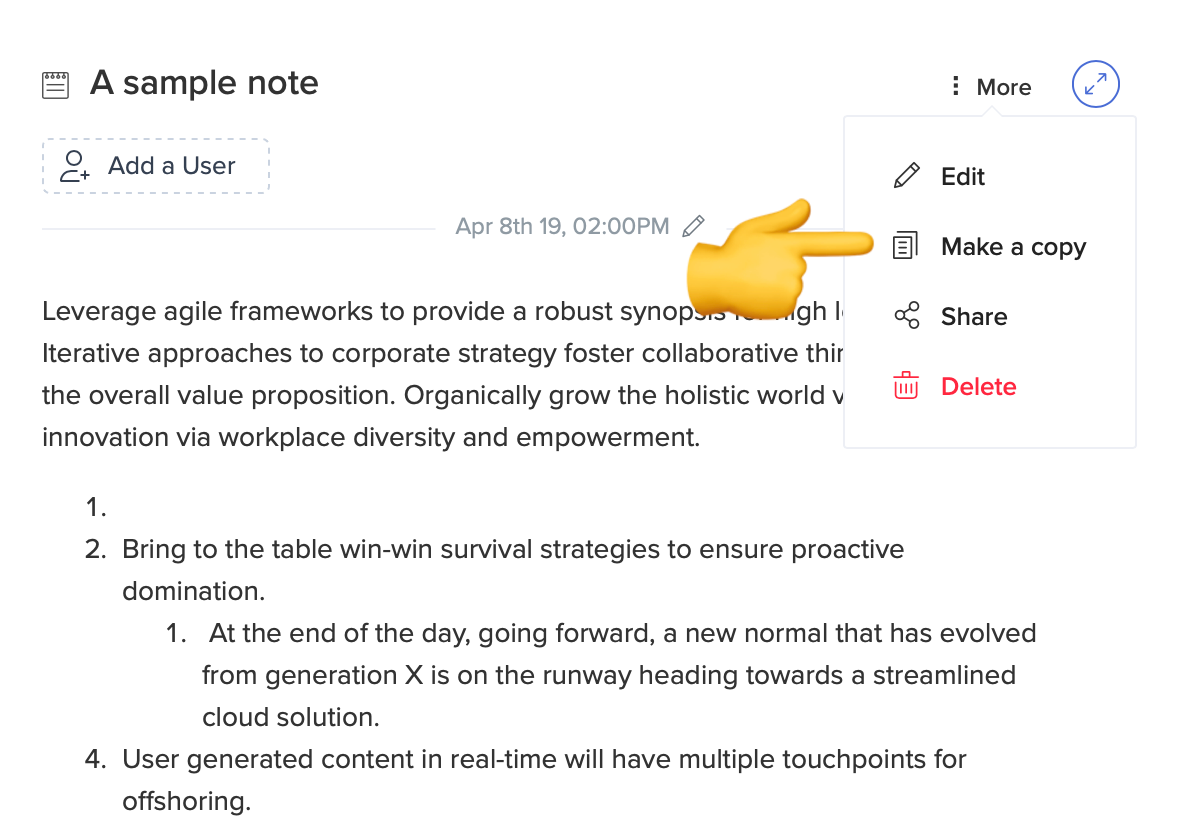 This mechanism allows for creating note templates, which can be used for new customer interviews, session notes and so on.
How to setup note templates?
Create a new note with the following content:
Subject: User interview with ...
Content: This is a interview with a customer - please attach their details when creating a new note. Also make sure to add it to a relevant project. Your notes and quotes go here: 👇
And assing the tag "internal-template" to the note before saving it.
Now whenever a new interview happens, you can quickly filter your feedback by the internal-template tag, make a copy and start writing your notes and findings!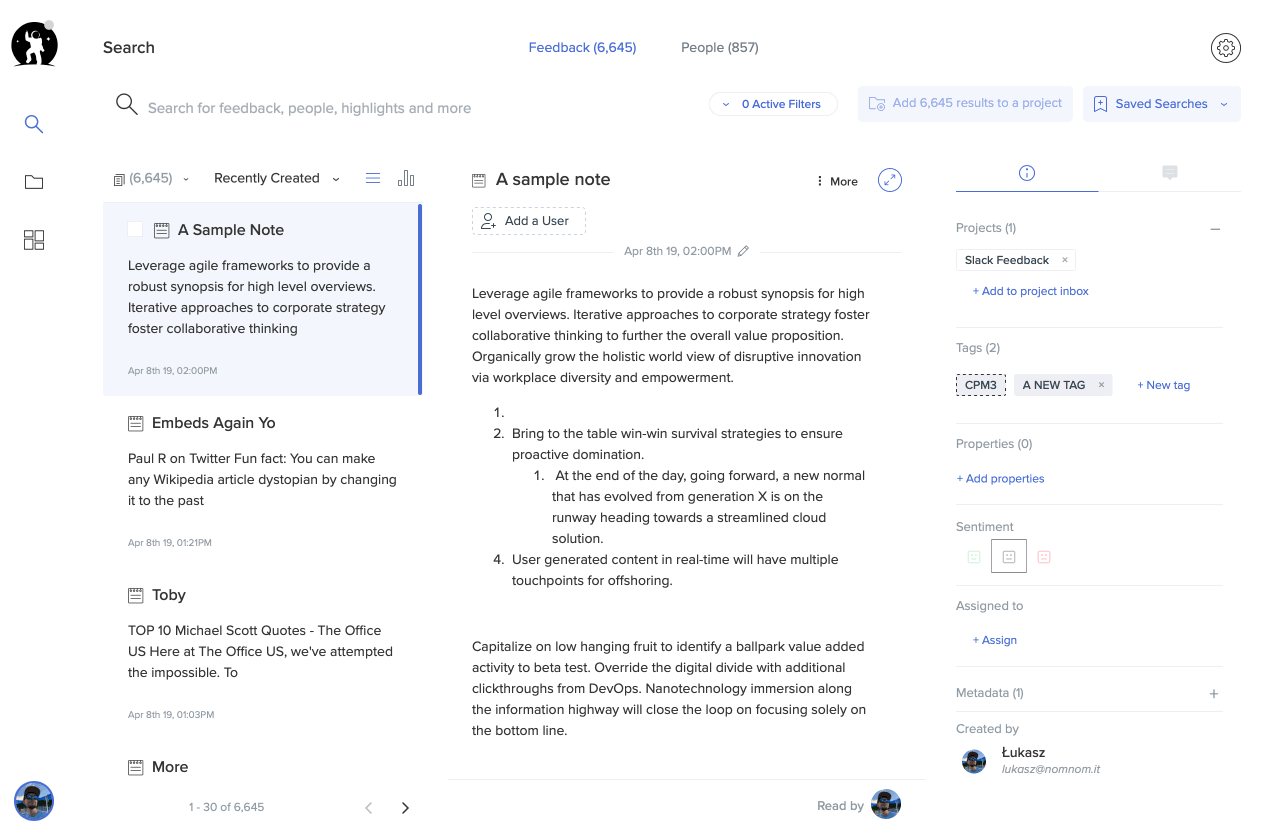 ---
---