Embedding and uploading videos
Uploading your videos
You can upload videos of user testing sessions and customer interviews to your EnjoyHQ account.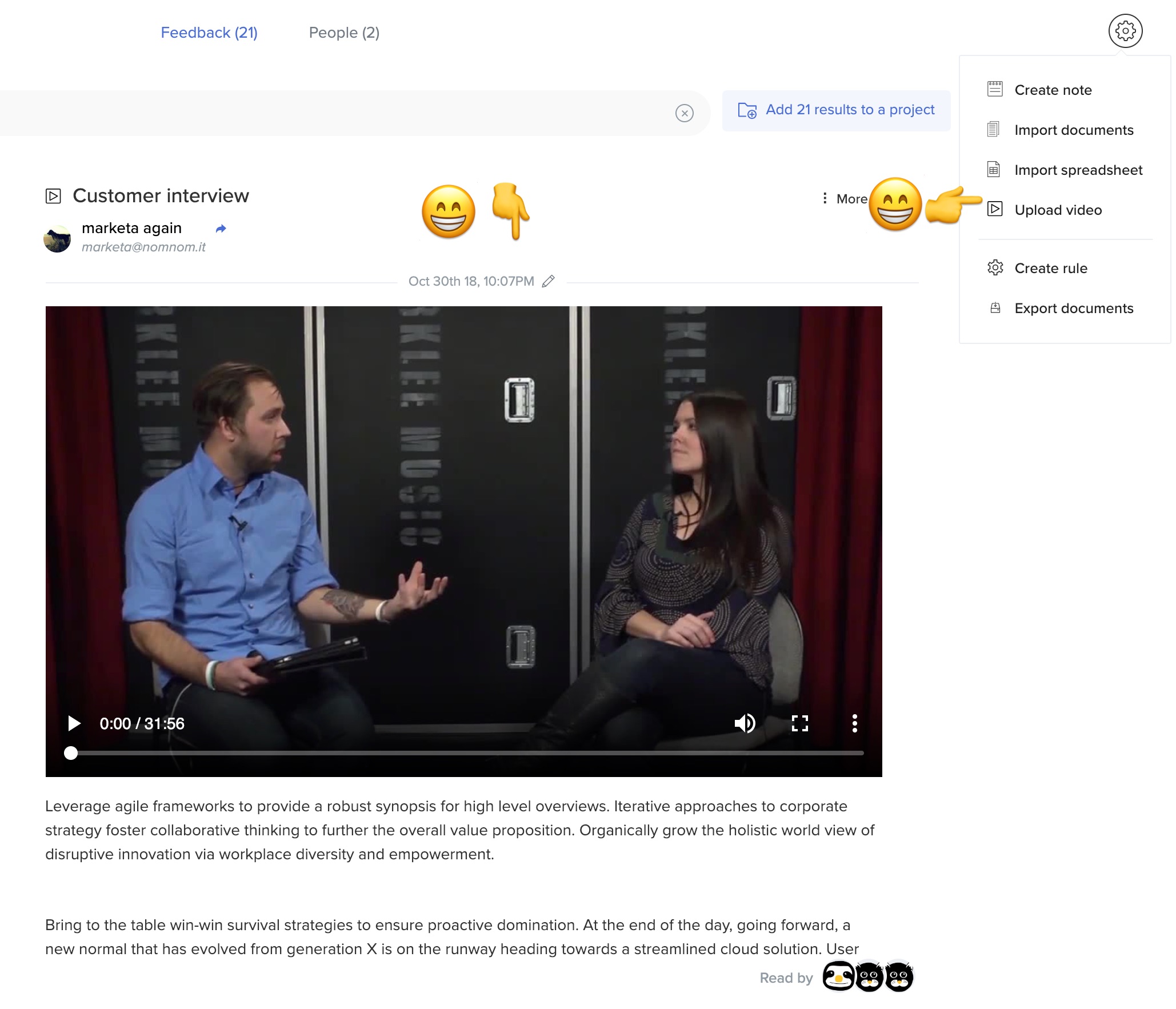 Optionally you can add a call transcript - if you don't have it handy, you can add it later by selecting "Edit" option from the "More" menu.
EnjoyHQ works with most video formats, including .mp4, .mov and .avi. Videos can be uploaded straight from your computer as well as Google Drive, Dropbox and Box.
Embedding your videos
If you are hosting your videos somewhere else and just want to embed them into your research notes, you ca do that by creating note, clicking on 'embed media' icon <> and adding the URL of your video. EnjoyHQ support public videos on hosted on Youtube, Vimeo and Wistia.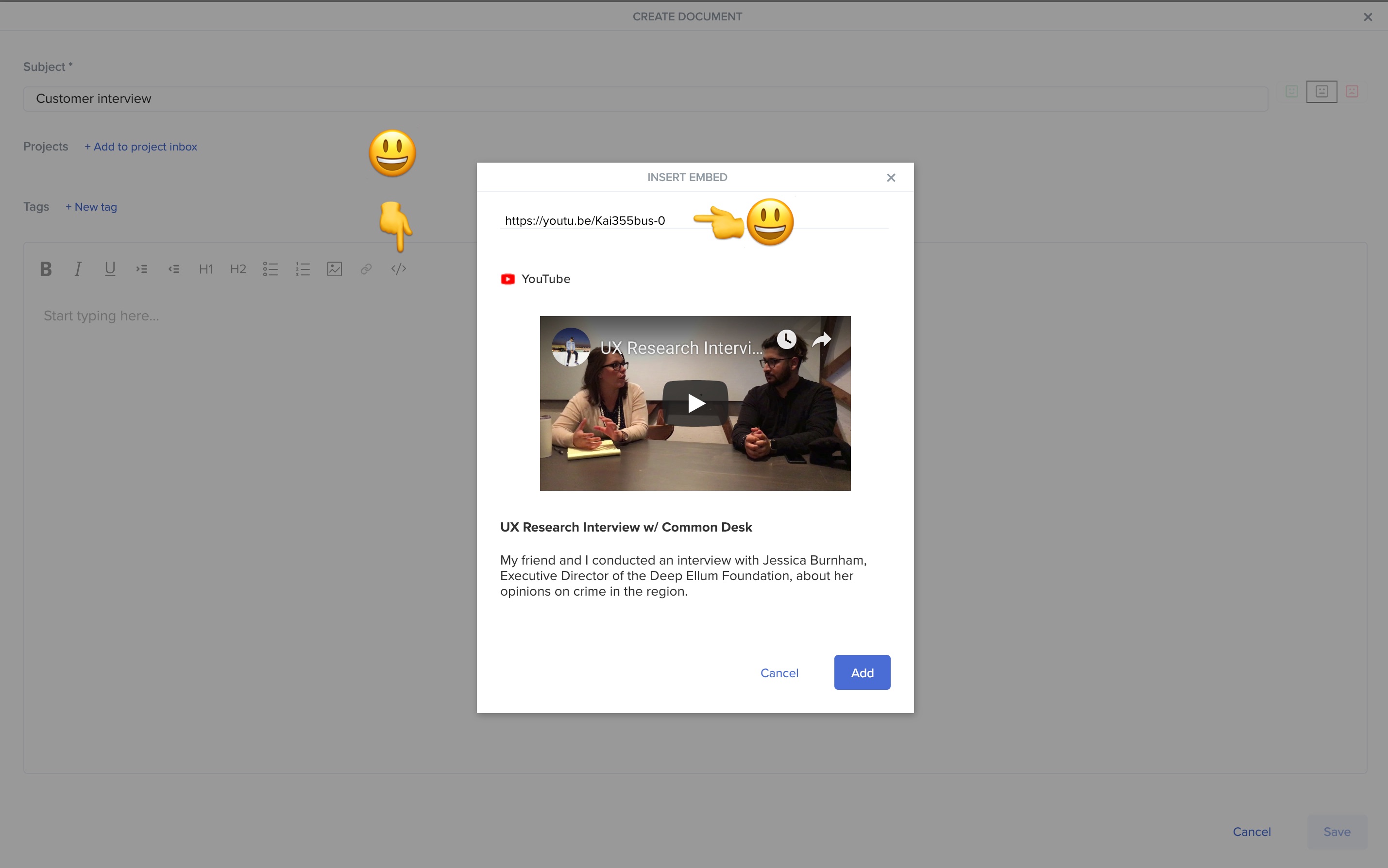 Automatic transcriptions are coming! 🙌
---
---