How to upload documents
Importing documents is easy. You can upload customer interview transcripts, notes from user research sessions and more. Documents can be uploaded it in the search area or in any research project.
How to upload files: Click on the cloud ☁ button in the top right corner and select the option documents. If you use Google Drive or any other cloud source you will be asked to connect your account: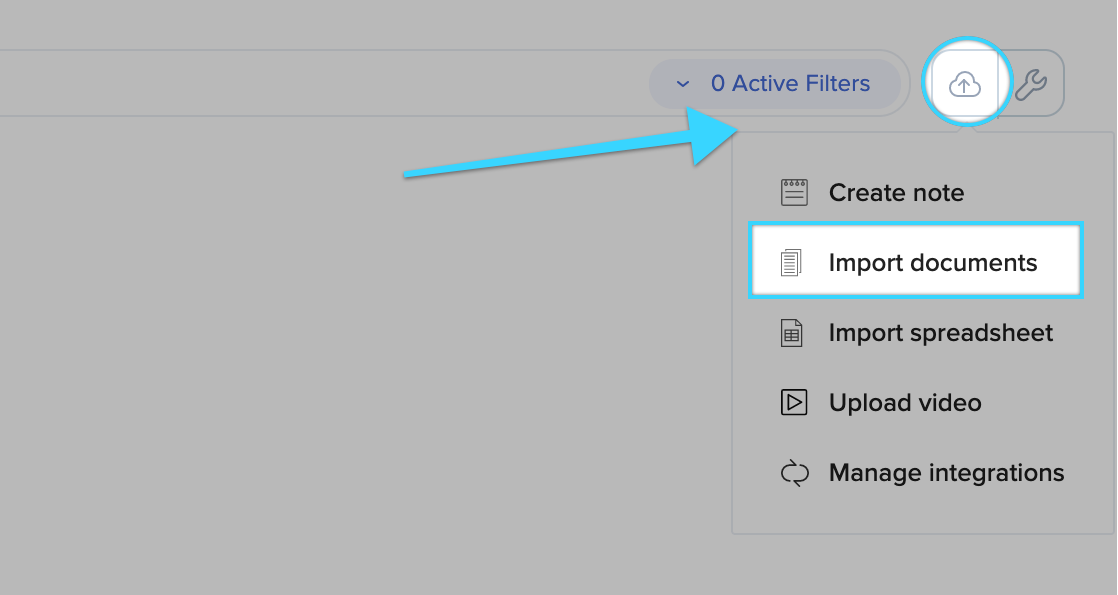 You can upload documents to EnjoyHQ in any of the following formats: .doc and .docx. You can upload documents from your desktop or Drive services such as Google Drive, Dropbox, One Drive, or Box.
 Accepted File Formats Currently EnjoyHQ is able to accept documents in .docx format from your Desktop, or cloud storage systems. Google Docs formats will be converted to .docx automatically. The Maximum file size is 20MB
PDF file support: while you can import files in the PDF format, due to the limitations of the format - highlighting and annotating PDF files is not supported at the moment. Your PDFs will be read-only and can only be tagged at the document level.
Once you select one or more files, you can optionally attach tags to them or add them to a project of your choice: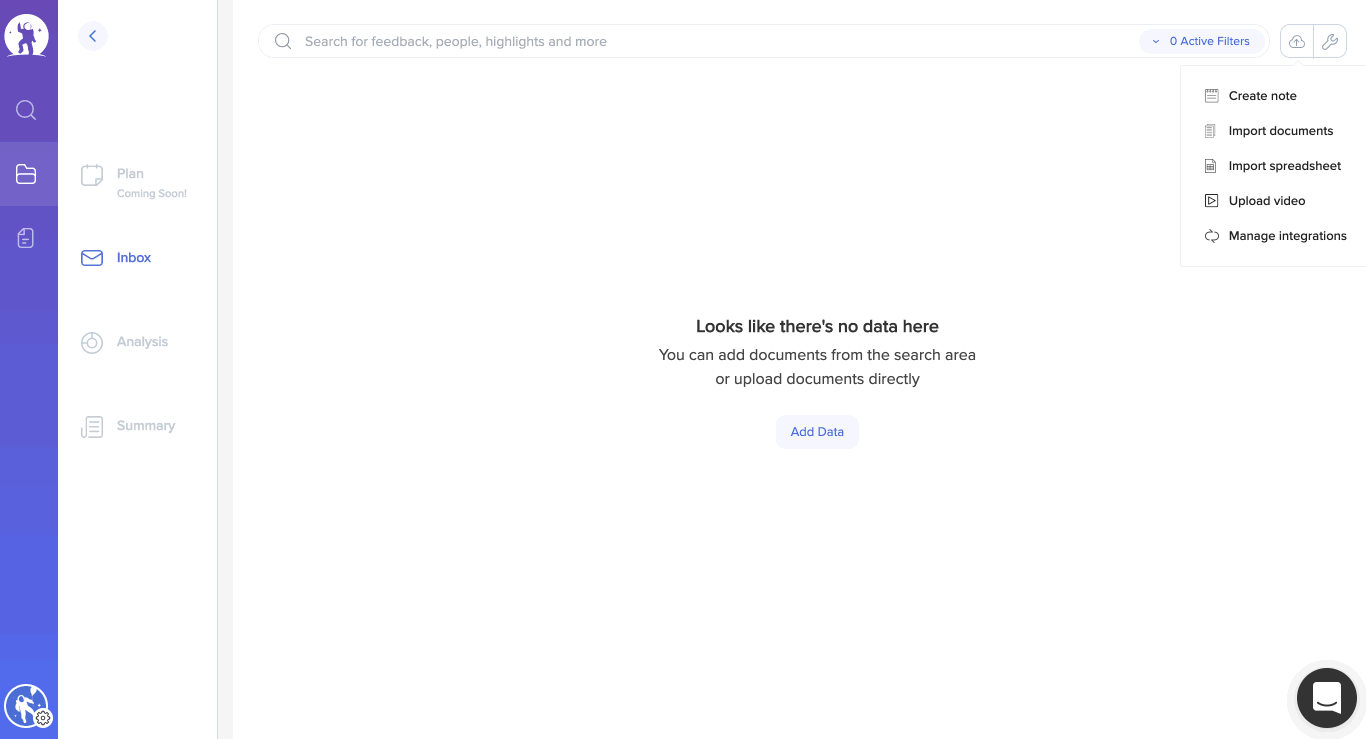 Managing your files
You can also see all the documents you uploaded by going to your account area in the section called "Uploads". There you will be able to search, delete, and download any of the files that have been uploaded.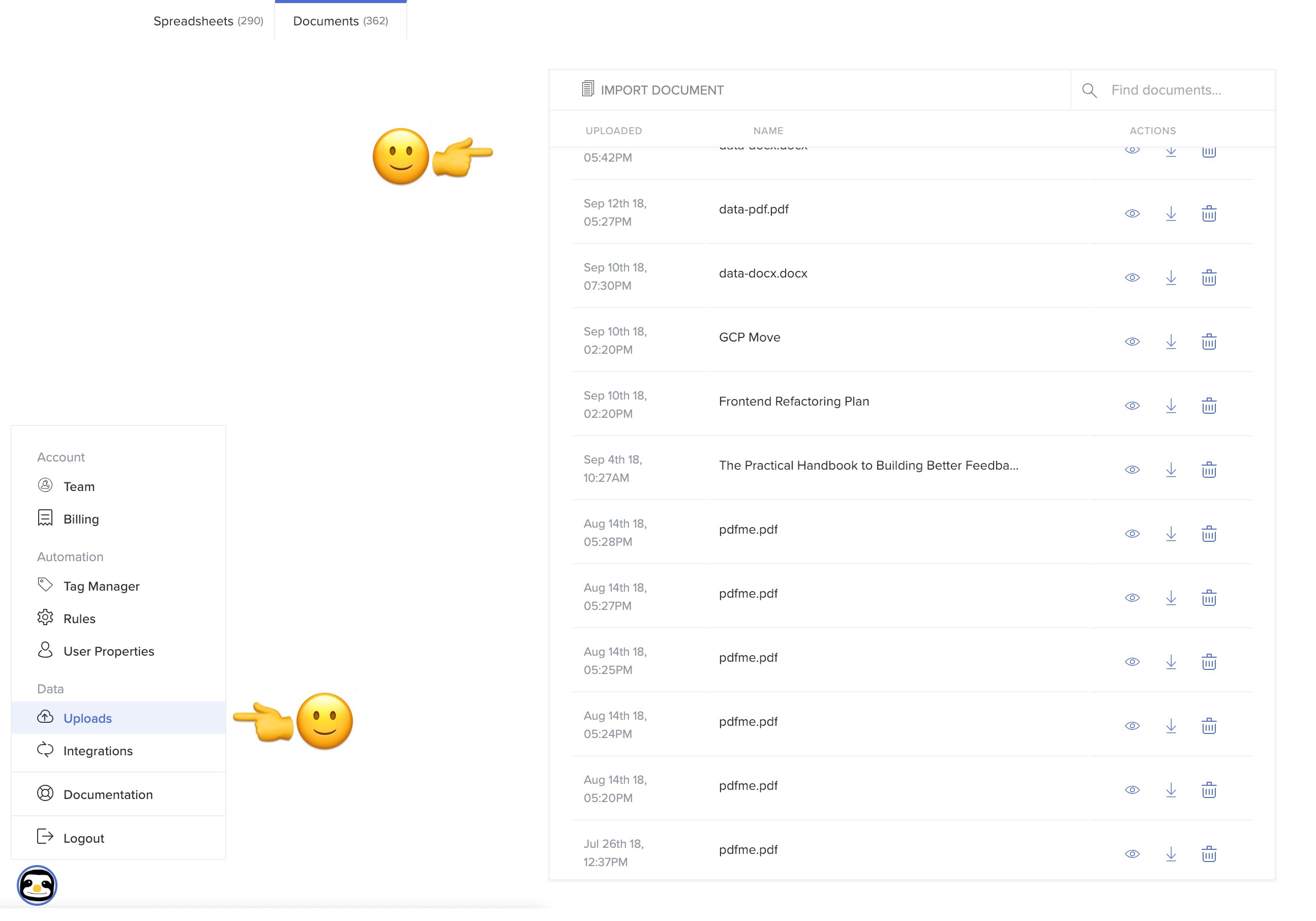 Happy Importing!
Learn how companies and teams of all sizes use EnjoyHQ 👉Success Stories
Why not book a demo with us? We would love to answer all your questions 👉 Book a demo here
---
---