Managing your team
You can find your account settings by clicking on your profile picture in the bottom left corner.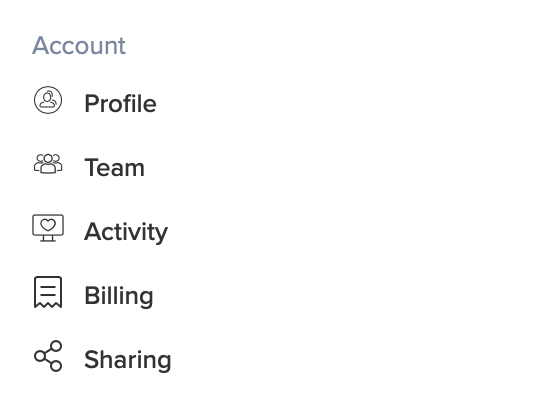 There you will find the following sections
Profile: Here you can update your name, password as well as your profile photo
Team: This is where you can invite your colleagues to your account, manage their permissions (if you're an administrator), enable Google SSO and more
Activity: This section shows an actvitiy feed within your account - how many documents are being synchronized every hour, how are your rules doing, and all the interactions between members of your team
Billing. This is where you'll be able to pay for your EnjoyHQ account, get your invoices as well as manage your subscription
Sharing This section helps you to manage all share items, review access requests and list all shared documents, projects and so on. Read more here.
How to add users to your account
✨ Magic invite link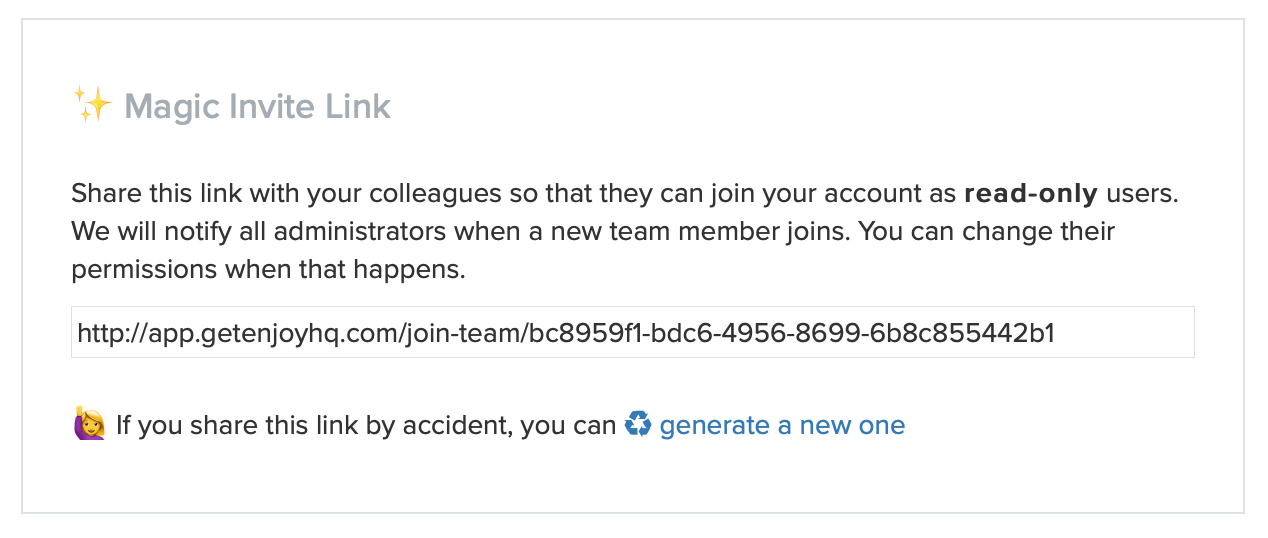 Each EnjoyHQ team has a unique invite link assigned, simply grab the link and share it with your colleagues - once they go to the singup page, they will be able to join your account right away, by providing their name, email and password.
By default all users who join this way will have read-only permission assigned, therefore you won't be charged for them
All administrators in the account will be notified whenever a new team member joins via the magic link.
If you do not recognize the new team member, you can remove them from your account and refresh the invite link so that the previous one cannot be used any more.
📧 Inviting via email
Adding a team member couldn't be simpler! Complete the following steps:
Go to Account Settings.
Select "Team"
Scroll to Invite More Users.
Enter the name, email address and the permission role you want to assign.
Hit "Invite".  
Your team-mate will now receive an email, prompting them to set a password and activate their EnjoyHQ account.
Happy collaboration! 🙌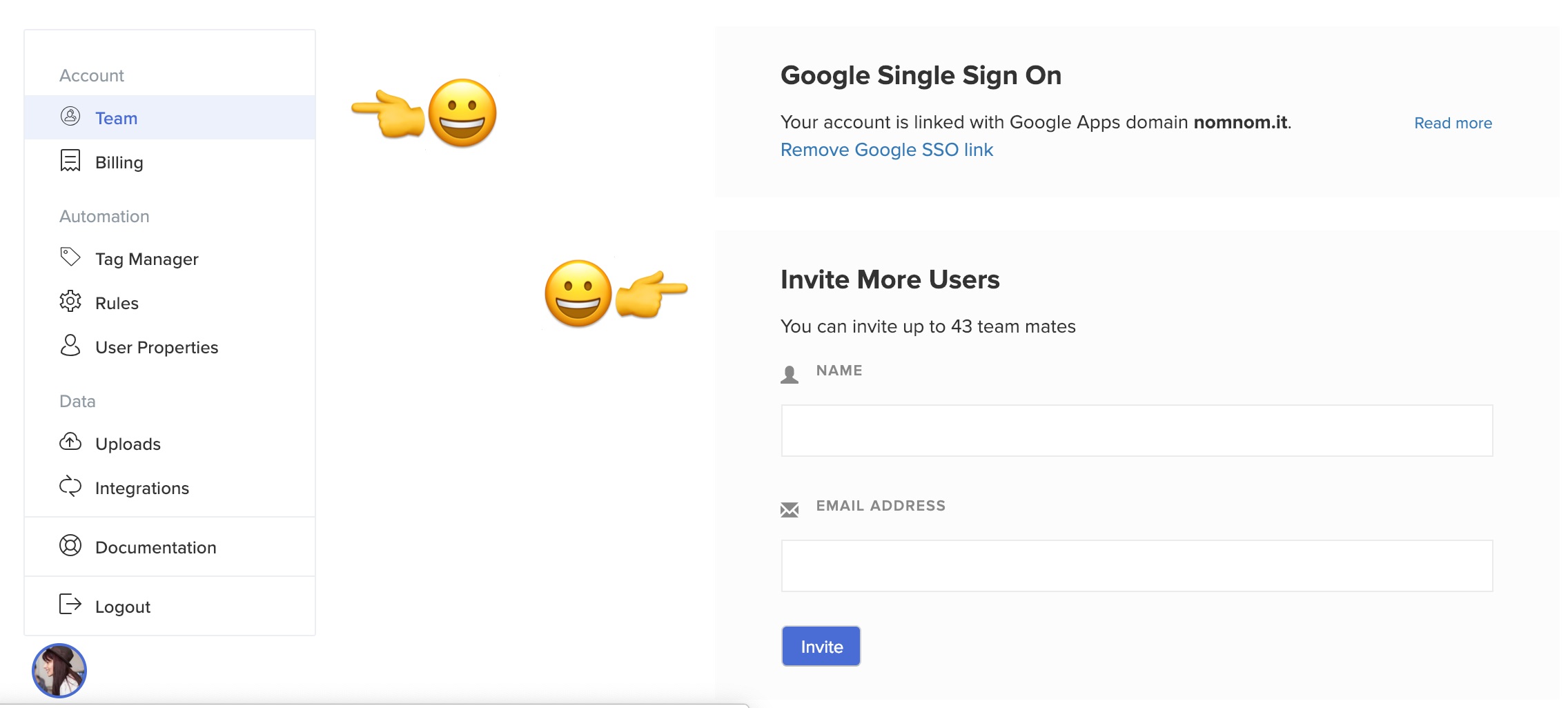 Removing a Team Member
If you need to remove someone from your account, then you can do so by clicking "Remove", next to their email address in the Team Members section of your Team Settings.

User Permissions
Please refer to the roles and permissions page.
Google SSO
Google Single  makes it easier for your colleagues to join your EnjoyHQ team.After connecting your EnjoyHQ account with your Google apps domain you can delegate identity and authentication to our single sign-on mechanism
Setup
To link EnjoyHQ and your Google Apps account go to the team management section. Below your team members list you will find the following setting:
After clicking on Sign in with Google you'll be taken to Google account selector. Pick the one which matches your organization's.
Regular Google (Gmail) accounts are not supported
After selecting an account you'll be taken back to EnjoyHQ and see which domain got associated.
Signing-in
From now on anyone any colleague from your Google Apps domain (in this example @prettycool.co) will be able to sign in or join your EnjoyHQ team using Sign in with Google link straight from our login page.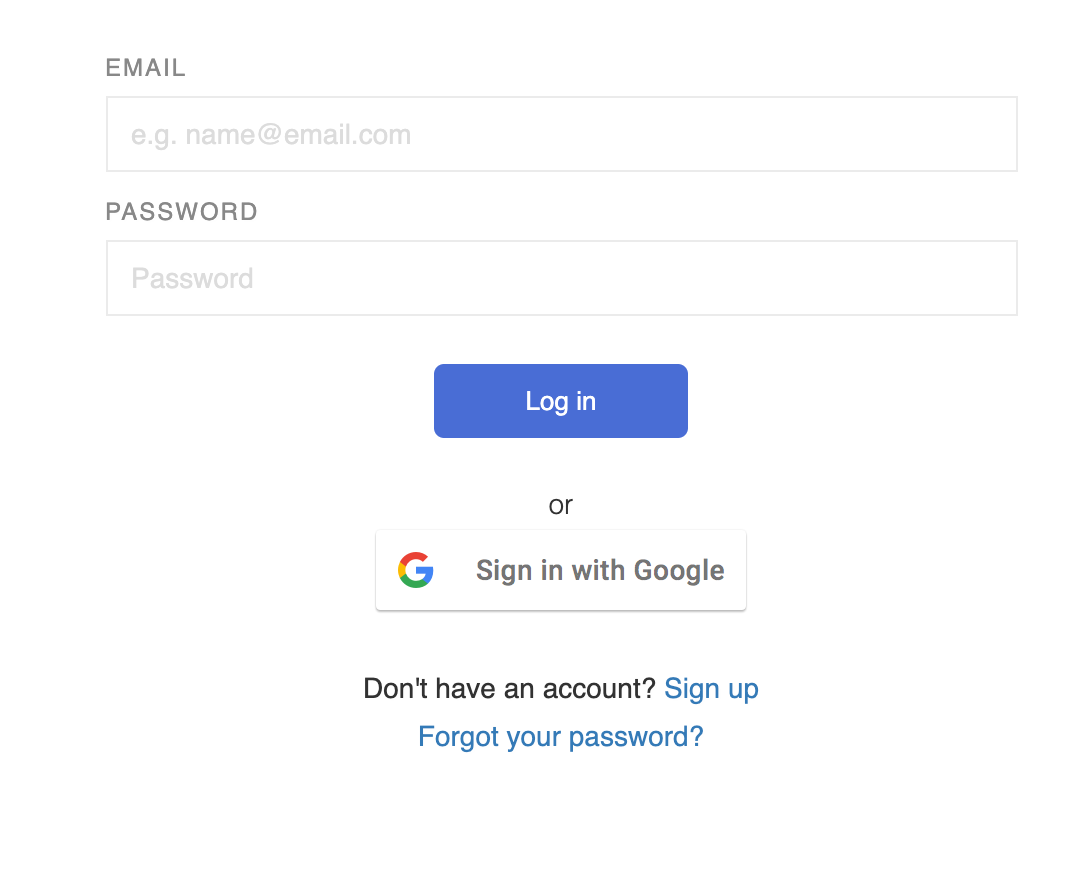 ---
---