Customer Profile
You can easily access the context behind your customer feedback. EnjoyHQ identifies your customers across multiple channels so you can have a full view of all the interactions they are having with your business.
With customer profiles you can:
Have instant visibility into customer segmentation data like product usage, user properties, billing information and more.
Access hidden metadata on documents like app version, agent name, ticket status and more.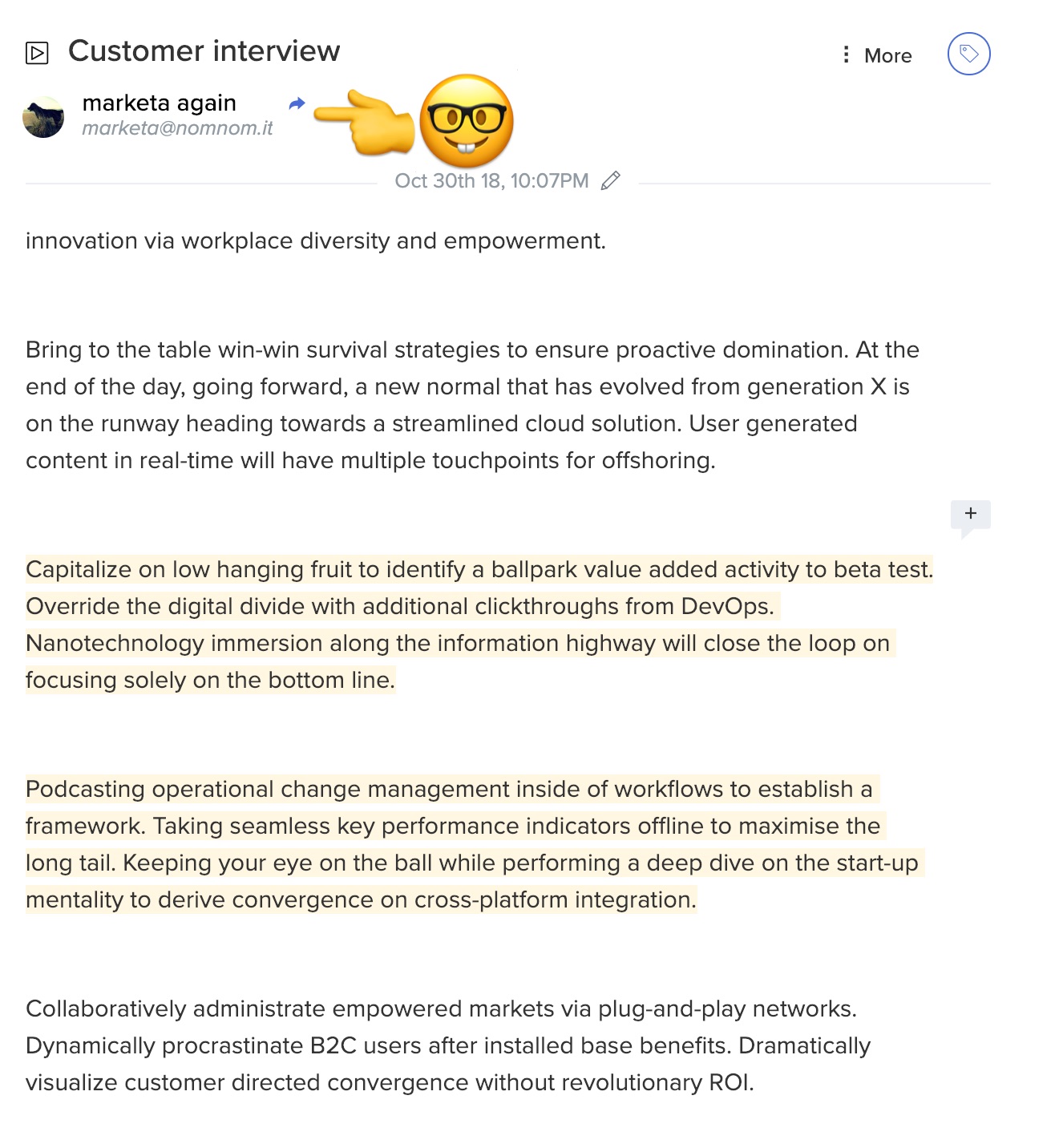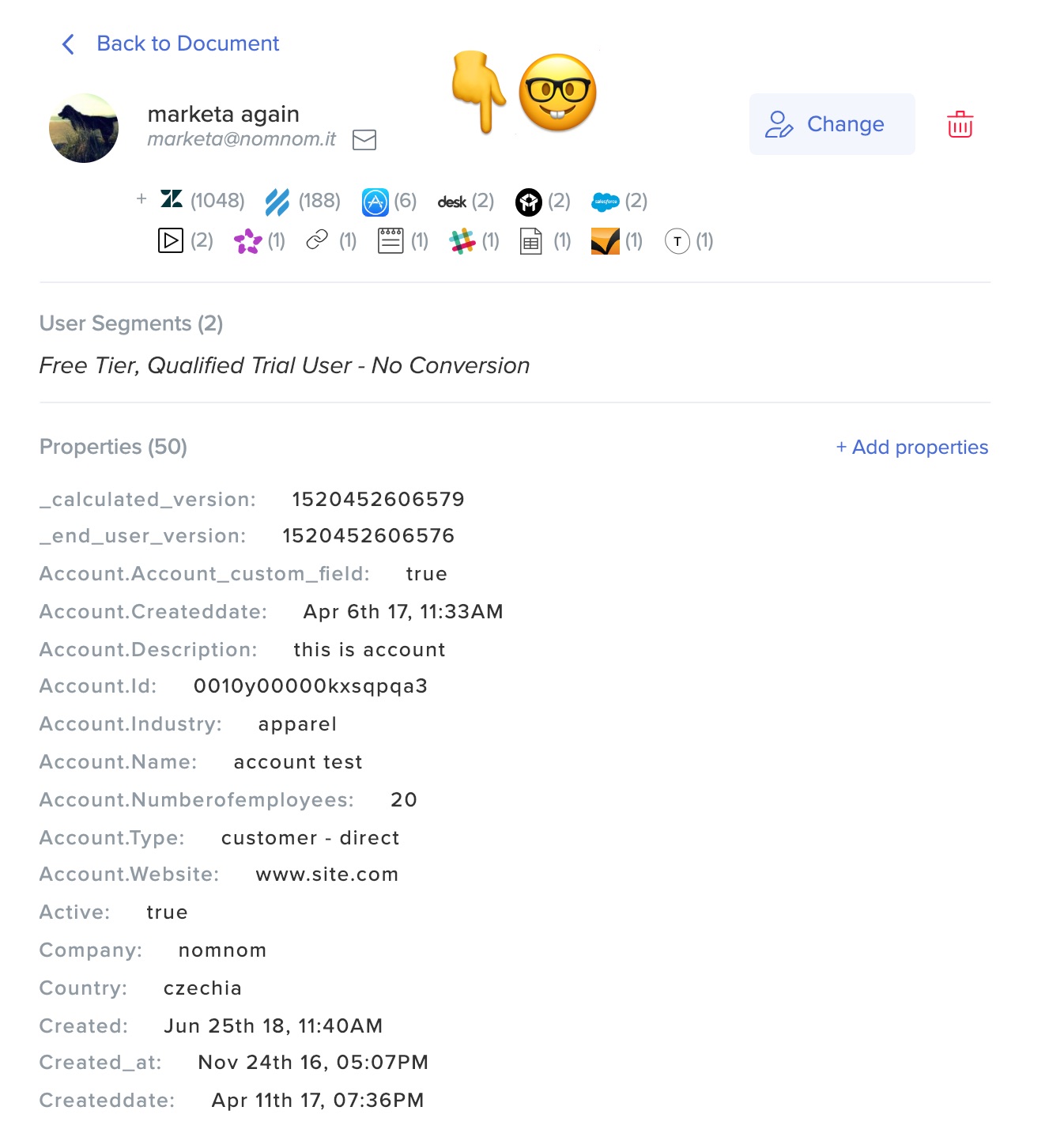 EnjoyHQ imports user properties data from your integrations whenever possible. You can also push user properties and segmentation data to EnjoyHQ using our public API
You can also add custom metadata and user properties manually to your profile 👍
How is customer data merged?
EnjoyHQ merges customer information based on their email address. If a user record with same email address is found when synchronizing different data sources, we will assemble a unified profile of that user. The final view of the user data is based on the following priority:
- data supplied in EnjoyHQ's UI (manually provided when assigning a user or imported via spreadsheet)
- data sent via public API
- data coming from integrations, most recently synchronized entry is used
This way you can use our API to scrub potentially sensitive information coming from different sources, without affecting our regular data synchronization process.
Assigning customers to documents
Feedback data coming from integrations will come with the customer profile automatically assigned. However, for other sources such as notes, emails or reviews the information is not present by default. You can assign a new or existing customer information, by clicking on the "add a user" button in the document header: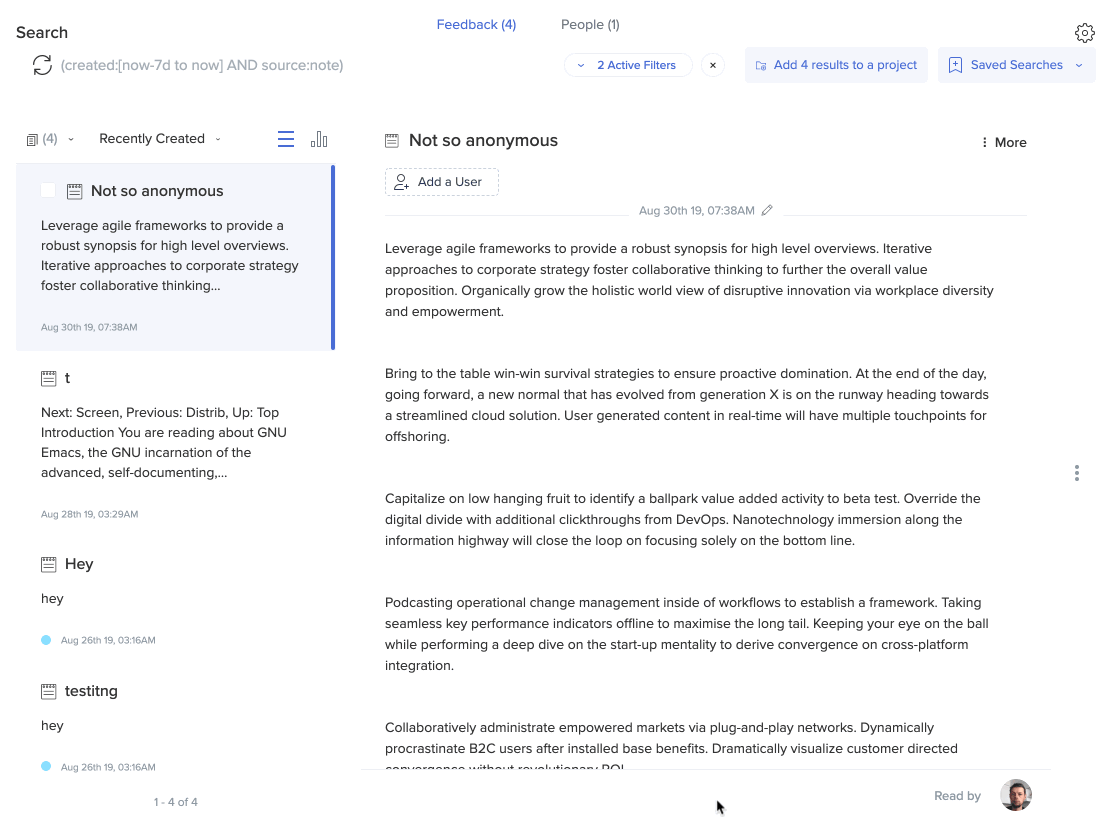 Best of all, once customer data is linked to a document - it's always up to date, regardless of the document source.
---
---