Sharing your insights
Sharing insights and data from EnjoyHQ is easy. Here's a couple of ways you can do that:
Sharing a document:
You can share a single document as a link or if you connected Trello and Slack to EnjoyHQ you can then share your document directly to Slack and Trello easily.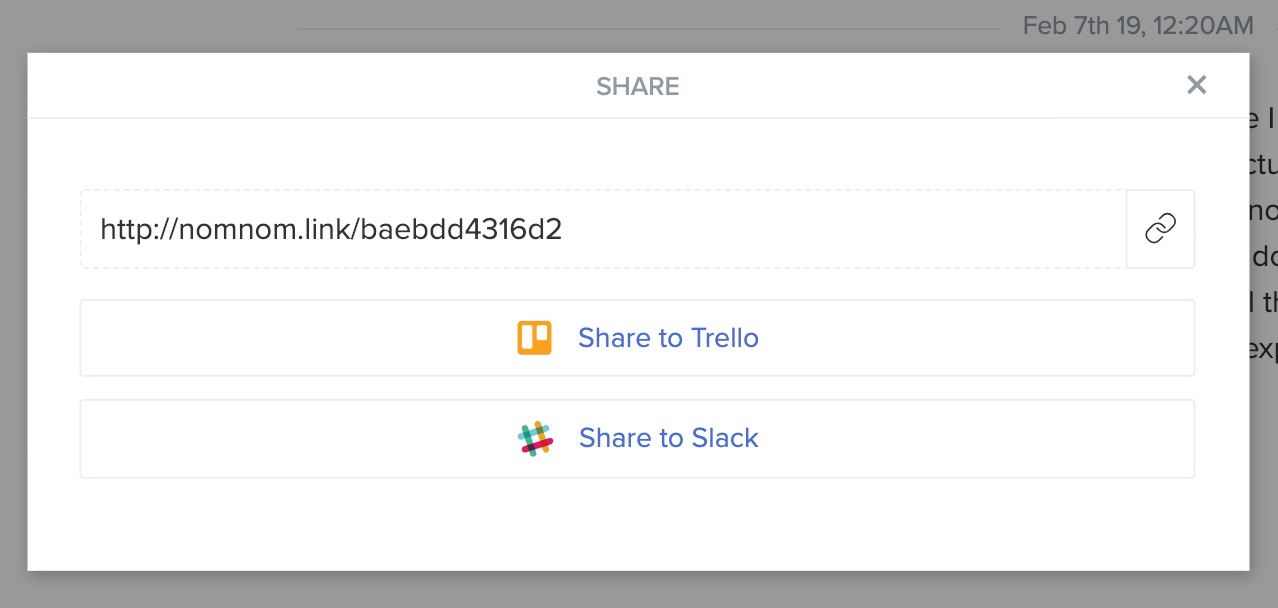 Sharing dashboards and research summaries
You can share dashboards and research summaries easily with the entire organisation by selecting the option "Public", that way anybody with a link will be able to see what you shared with them without having to login or have an account.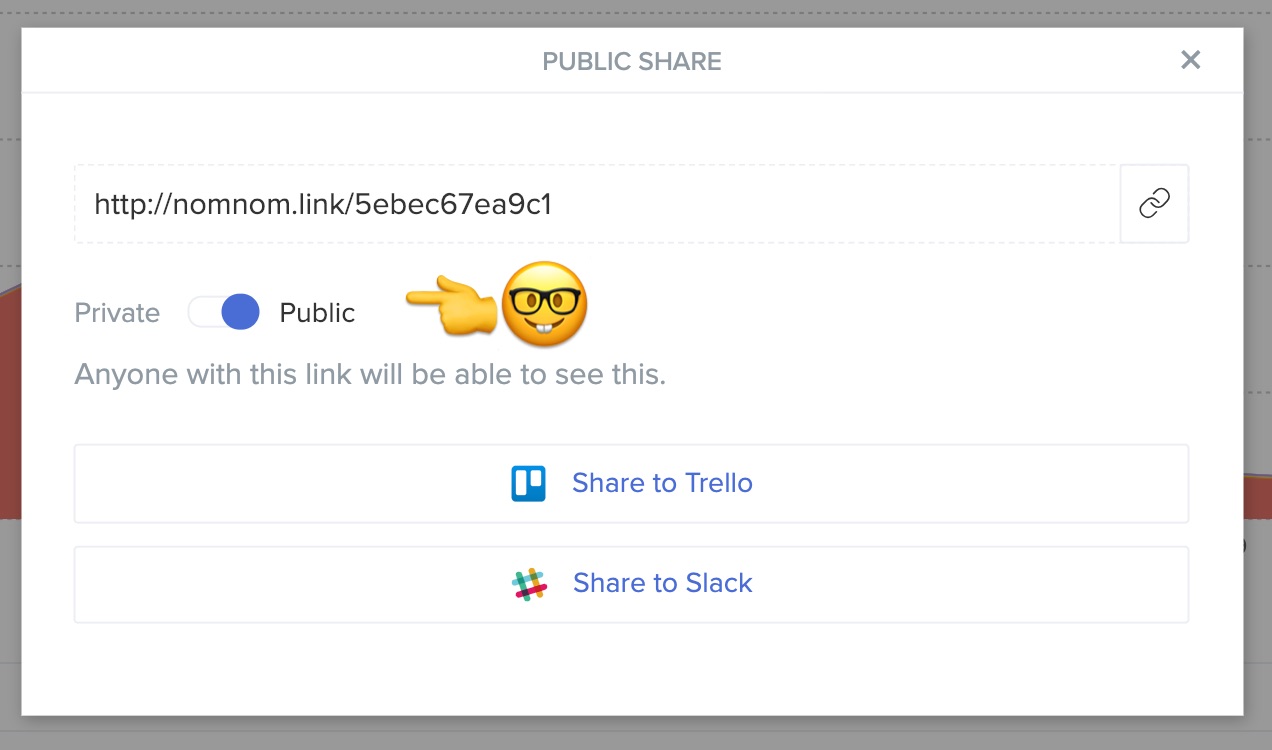 Exporting your data
Exports allow you to take analyzed data from EnjoyHQ and share it with your data science team or get email addresses of your customers to message them.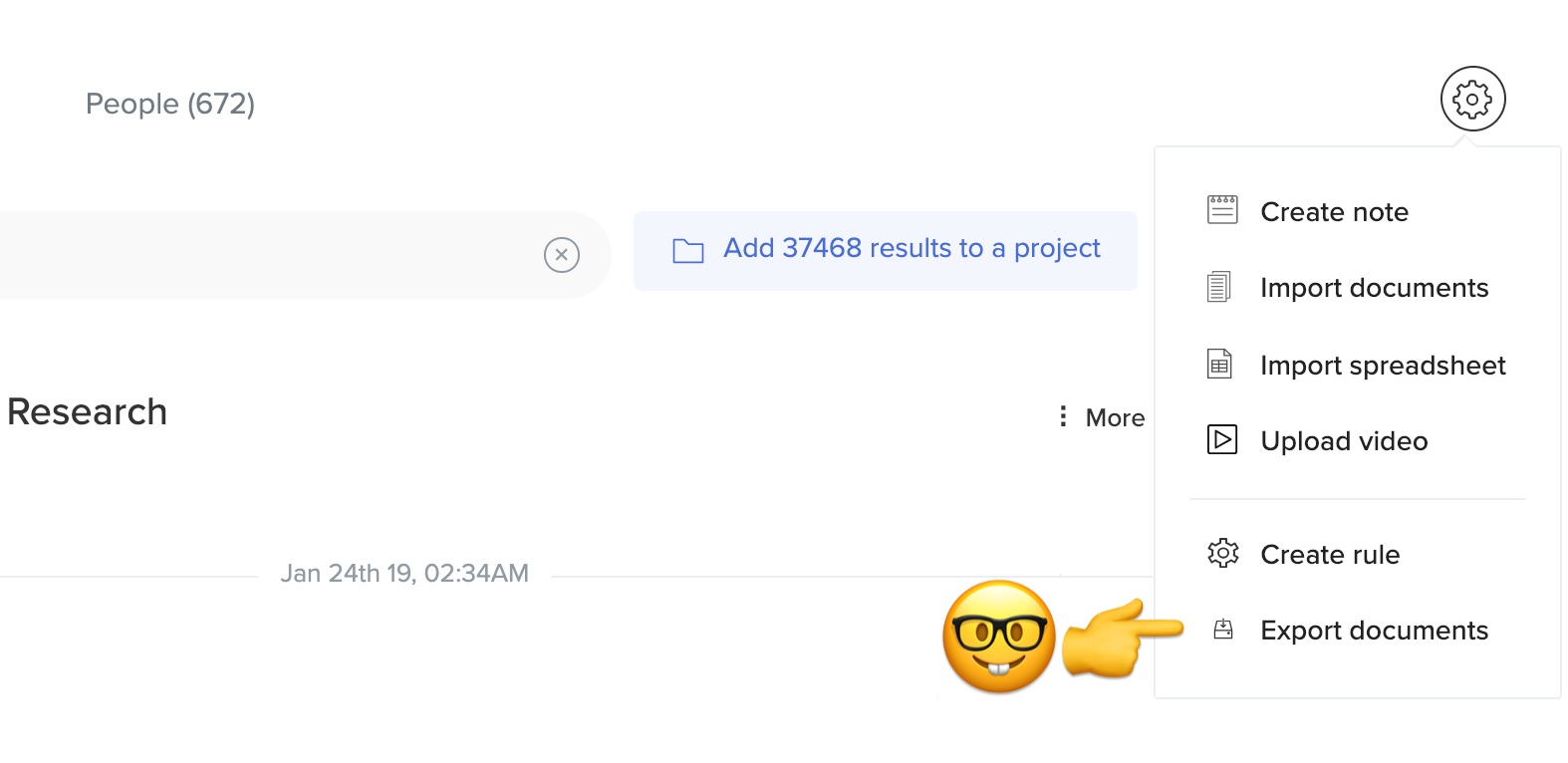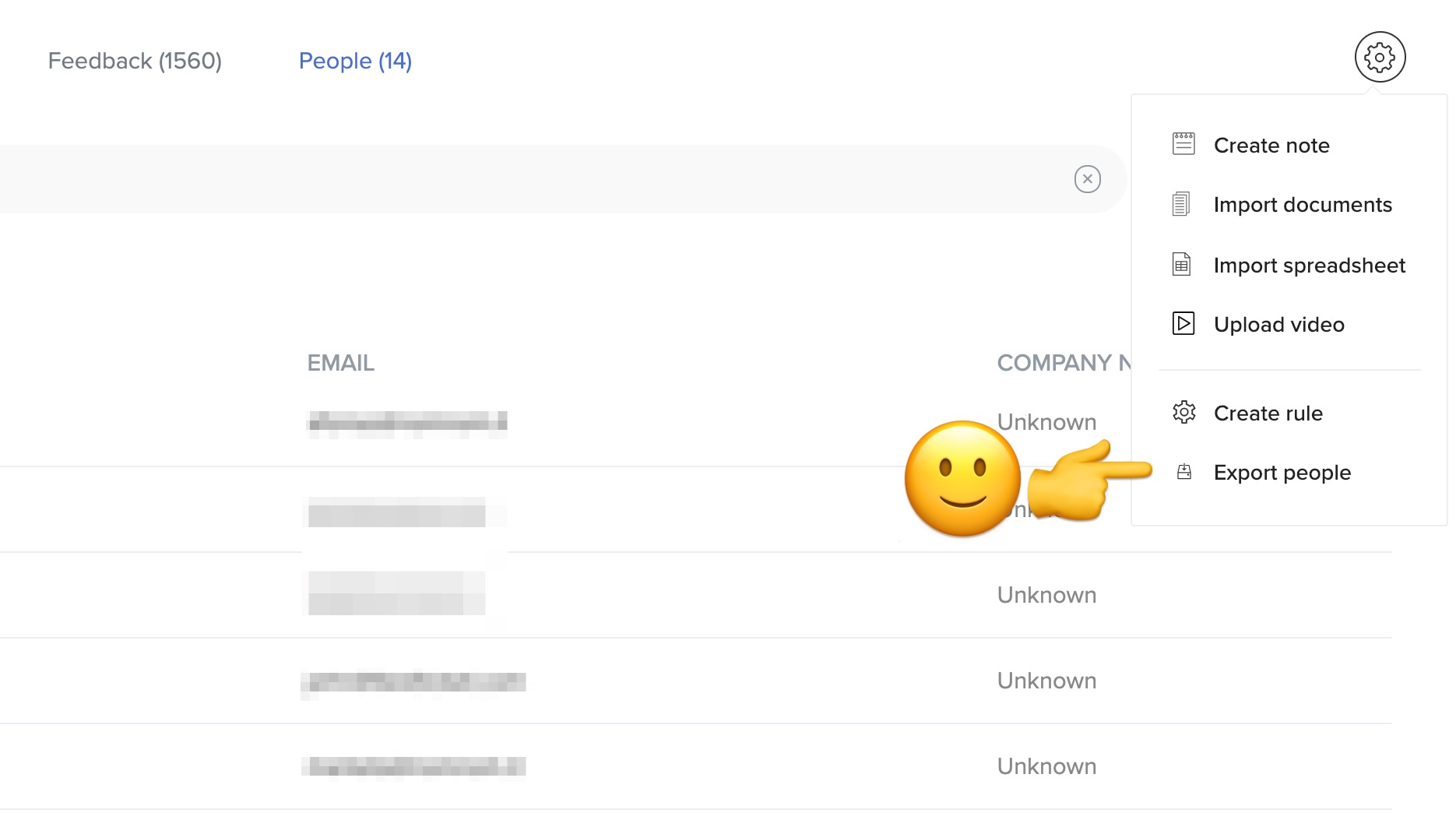 Once you run a search query and get results you can request a data export. EnjoyHQ will prepare a CSV file and email the link to you. Type of the export depends on the section of the search area is active - for "feedback" the documents will be exported, in "people" user details and so on.
Supported data exports
Limits At the moment document exports are limited to 5000 documents or highlights. If you need more results exported you can use created search term to generate individual data exports in batches, sliced by time.
Exported fields
Documents
id
content
tags (comma separated)
projects (comma separated list of project titles)
sentiment
source
name of the customer who gave the feedback (if available)
email of the customer who gave the feedback (if available)
metadata (any extra information ingested with the document)
properties
creation date
Highlights
ID
ID of the document which contains the highlight
content
sentiment
tags (comma separated)
source of the document which contains the highlight
name of the customer who gave the feedback (if available)
email of the customer who gave the feedback (if available)
properties
creation date
Users
name
email
all properties
all segments
Export API: EnjoyHQ offer an export API you can use to export data on an ongoing basis into other tools. The export API is included in the Enterprise plan. Get in touch with us for more information. Support@getenjoyhq.com
---
---