Embedding content from other tools
When creating notes, Stories, or Project Plans & Summaries, you can use standard formatting features such as turning text into quotes, applying bold and underline styles.
Additionally, you can attach files and images to your content. Sometimes though you have to add something richer and more interactive. This is where the "embed media" tool comes into place.

For most sources, you can grab a public link and our embed tool will create a rich and interactive view of the shared item. Here's a couple of examples.
Miro
First, enable embedding in Miro, then grab the link to the board, just like in Whimsical: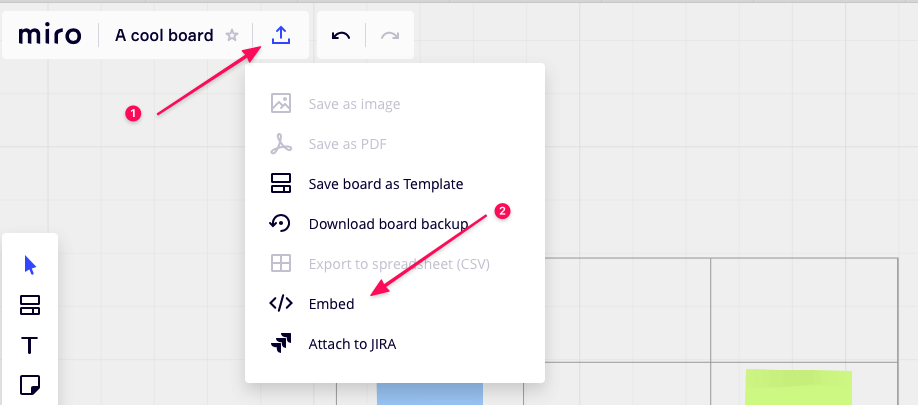 Do not copy the embed code! EnjoyHQ only needs the board link, e.g https://miro.com/app/board/abcd_23422=/
Whimsical
When embedding Whimsical boards, you have to enable public access. This doesn't mean your board will be searchable in Google, but anybody with the link will be able to access it. Once that's done, grab the link and use the embed media tool: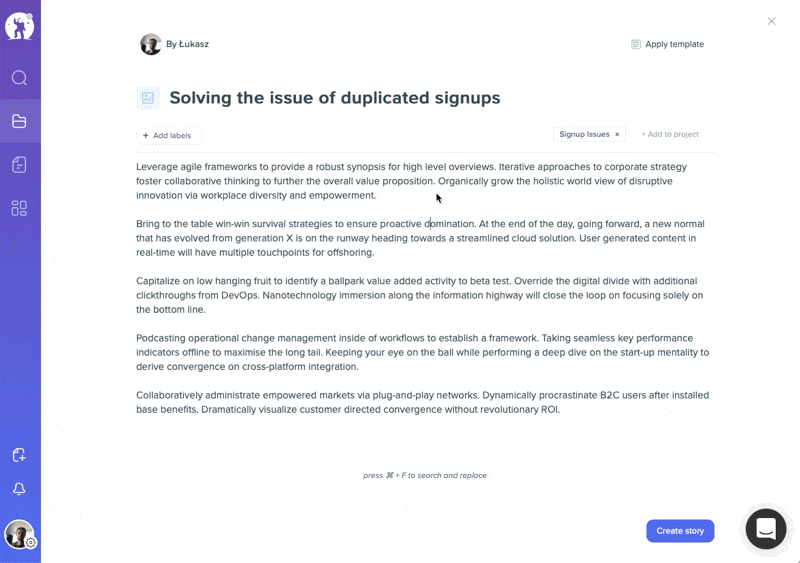 Google G-Suite
You can embed any document or presentation from Google Drive into EnjoyHQ. Shared resources can be publicly accessible (by anybody with the link) or private - however, only users logged in into their G-Suite accounts will be able to see the embedded content.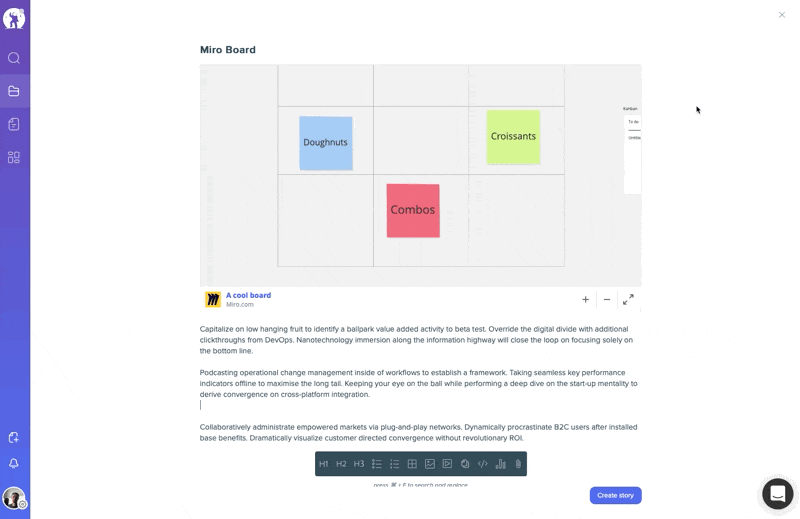 ...and more
You can embed pretty much anything - including Youtube and Wistia videos, SoundCloud recordings, and others.
If a service is not supported - please reach out via the support chat and we will be more than happy to help!
---
---